Of the 44 men who went on to become president of the United States, 29 of them served their country in the armed forces before taking office.
Seven of those presidents served in the Union Army during the Civil War from 1981-1865, eight presidents served during World War II.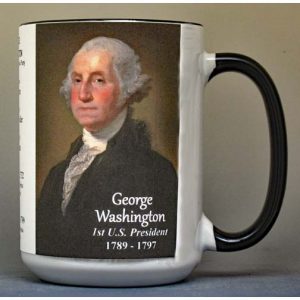 01- 1st US President George Washington
This President George Washington history mug is one of a complete collection of U.S. Presidential biographical mugs. An image of George Washington and a short biography are features of this history mug.
Small Mug, 11 oz.
Large Mug, 15 oz.
not rated
$

15.00 –

$

25.00
Select options