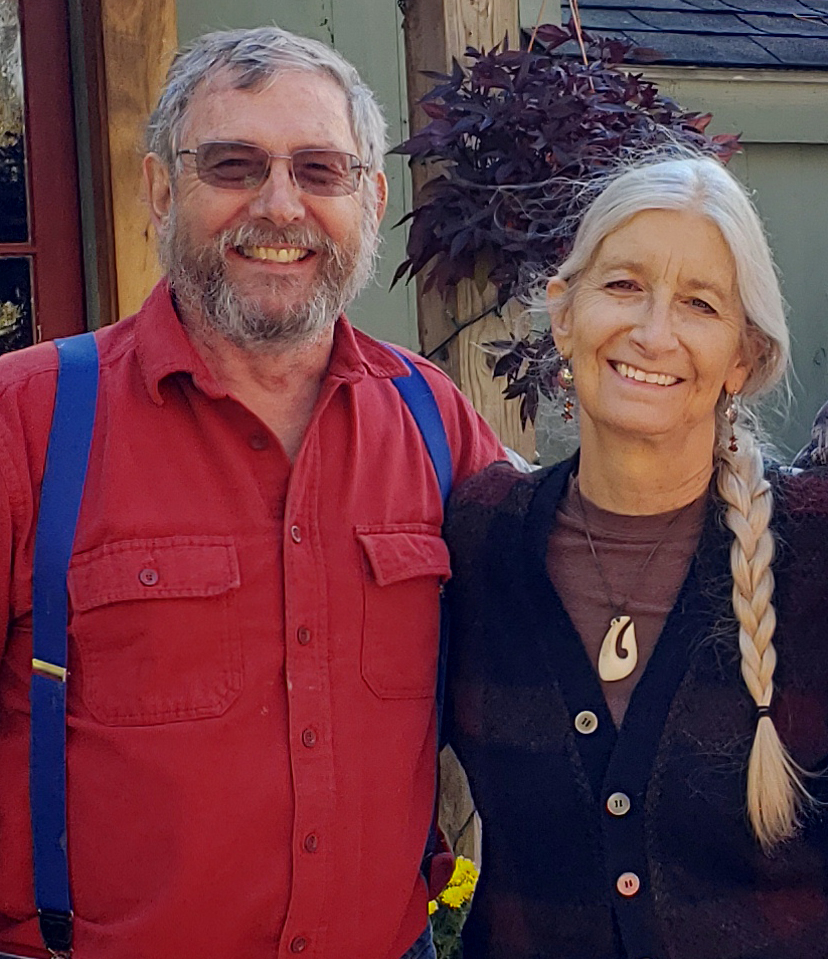 Robert Compton & Christine Homer
Robert Compton has spent over 45 years of his life as a ceramic artist making sculptural fountains and aquariums, functional pottery and unique Japanese inspired wood fired and salt glazed pottery.  
He began his journey in pottery in the late 1960s while attending college in Vermont.  He had his first pottery studio set up before graduation.  While living and working on a former dairy farm he created strong forms, which when combined with the fire in his kiln produced interesting and one-of-a-kind surfaces on each piece of pottery.   As the years passed his work was sold around the U.S. and internationally. 
His fascination with history had begun many years ago but the idea of combining pottery and history came about five years ago.  He wondered how he could share the amazing stories and biographical information about historic individuals on a piece of pottery people can use every day.  That was the beginning of History Mugs.
 The first series of biographies were about the U.S. Civil War, followed by U.S. Presidents and Intriguing Topics.  He is now developing a Revolutionary War series.
Robert & Christine welcome your suggestions and comments.